Hammers
Alloy or Manganese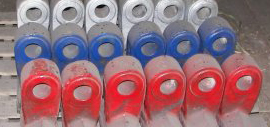 Hammers are among the many lines of hard surfaced products offered by Wear Services. We specialize in building and rebuilding Alloy Steel and Manganese Hammers.
Many industries have discovered the benefits of our new and rebuilt parts.
The Right
Choice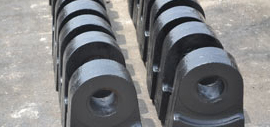 A crucial part in the industrial world, hammers are used in almost every industry.
Hammers also take extreme wear. With a regular scheduled maintenance program you can cut cost and reduce down time. Wear Services specializes in building alloy and manganese hammers. With a minimum of twice the life over OEM hammers. Our hardfaced hammers are obviously a solid choice. We offer several choices in overlay alloys designed specifically for hammers.
Rebuild
Services Include
Building of Alloy Steel or Manganese
Hardface With One Of Our Chrome Carbide Overlays
Balanced and Color Coded For Vibration Free Performance
Guaranteed Twice The Life Of OEM Hammers
Will Work With You To Fix Your Wear Problems