Special
proposition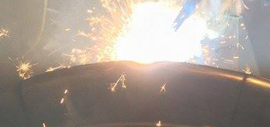 Here at Wear Services we take pride in our work. We will work with you to find the right solution to all your wear needs.
We offer pulverizer grinding tables overlay, roll wheel rebuild, clad pipe on the O.D. and I.D. and WearGuard 700. Our knowledgeable staff can help with your specific needs. We also have a field service crew that works 24/7 until the job is done.
Mission
Statement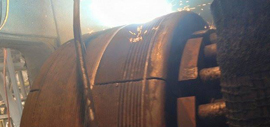 Our name is service. We are in business to serve our customers!
We make extra efforts to build personal relationships with all our customers. We think you should feel comfortable with your account representative. If our customers have any questions or concerns, we go the extra mile to address the issue.
Service
List
Alloy or Manganese Hammers
Chromium Carbide Overlay Pipe
WearGuard 700
Wear Part Restoration
HighWear 500
Chromium Carbide Overlay Pipe Fittings
Hardfacing Tires and Rolls Rebuilt
Pulverizer Tables and Bowls Rebuilt On Site
Why
Choose Us
Outage Services - Wear Services specializes in pulverizers and grinders. We provide on-site outage services to the power and cement industries. We offer bowl and table restoration using one of our proprietary Wear Services hardfacing chemistries. We can even restore some tires and rolls while still in the mill. We can
assist with all of your outage welding requirements, from hardfacing by hand to general welding and repair. We have a dedicated and experienced team that travels from coast to coast.
Consistent Quality - We understand the importance of quality products whether you're an end user, distributor, or fabricator, starting with quality materials could mean the difference between the success or failure of your project. We insist on the highest quality raw materials in our manufacturing process, in turn providing you with products that you never have to think twice about. You can rest assure that our products will meet or exceed your expectations.
Economic Solutions - Wear Services offers unmatched flexibility in plate sizes, 1'0" increments in length and width up to 7'0" x 10'0". Flexible plate size means that you only buy what you need. Larger than standard plates gives you better nesting options so you can fit your larger parts on one plate. No need to splice plate. While pricing is comparable to premium abrasion resistant steel plate, WearGuard 700 Plate will give you up to 10 times the life.
Complex Solutions - While WearGuard 700 might not be the solution to all of your abrasion problems, Wear Services also offers a wide variety of wear products. Ceramics, Stainless Steels, AR Plates, even hard facing by hand on extremely complex parts. All of these materials have their key attributes, and none of them alone can solve all abrasion problems. So let Wear Services find the right combination for you.