The Right
Choice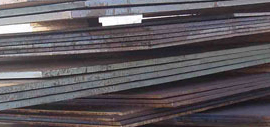 Corrosion and abrasion resistant. Tough and durable.
Selecting the best material for the job goes well beyond the initial price of the material. The maintenance, down time, and replacement costs associated with poor material performance can wreak havoc with production time and budget. HighWear 500 was engineered with these realities in mind.
HighWear
500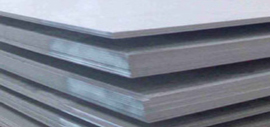 HighWear 500 is liquid quenched and tempered. HighWear 500 is available through hardness up to 3" thick.
HighWear 500 high impact-resistant and excellent abrasion resistance comes from an ideal balance between toughness and hardness.
A cost effective solution for harsh applications.
Properties
Hardness- 418-495 BHN
Tensil Strength- 235 ksi
Yield Strength- 235 ksi
Elongation in 2"-12%
Charpy Test Toughnedd Index- 28ft. lbs @RT,20ft. lbs. @-40F
Reduction of Area- 42%
Applications
Screens
Crusher Liners
Cheek Plates
Dozer Blade Liners
Gyratory Crusher
Hammers
Loader Bucket Liners: Inside and Outside
Haul Truck Bed